Nature Photography
Home / Nature Photography
Nature is so remarkable. The unexpected is thrown up time & time again. That's why I enjoy getting out and about so much to see what I might find.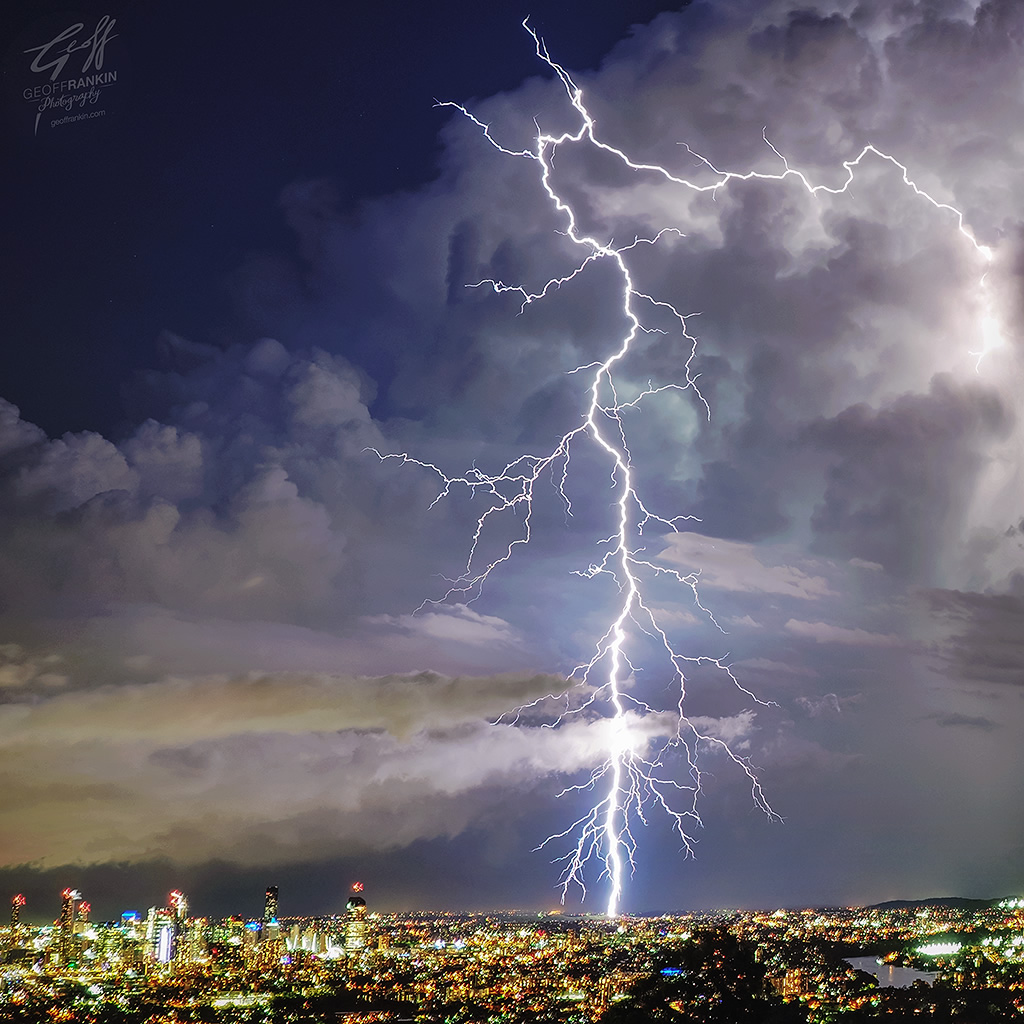 The Most Massive Bolt From The Blue
This single lightning bolt looks spectacular. Then you notice the size of it compared to the city buildings. Incredible!!! So glad to have captured it, and pretty happy to be nowhere near it :)

And, no, this photo was not part of my composite, although it's the same epic storm. ~19.02.20
Brisbane, Queensland, Australia
© Copyright Geoff Rankin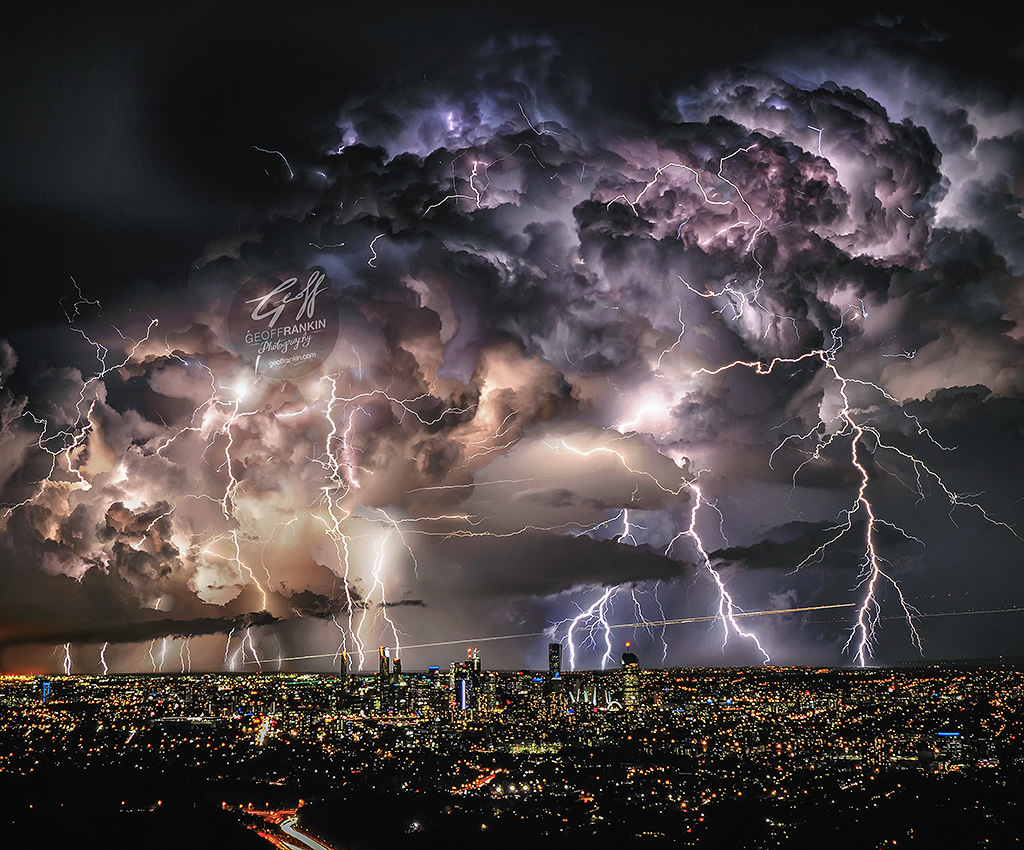 Incredible Light Show / Composite
This is my composite image of this incredible storm (19 Feb 2020) as viewed from Mt Coot-tha, Brisbane. It's 12 of my photos laid over the top of one another. And to think this was only the tail end of the storm. Thankfully it didn't rain, or at least it didn't at Mt Coot-tha. Brisbane city is in the middle. The straight lines & dotted lines are from planes flying into Brisbane Airport.

I've been asked if it's real. It's all real. They're all my photos. It's the one storm. I've aligned the photos over one another - though you have to select the bits that show and the bits that don't. I haven't moved bits around. No funny business etc. So it's as real as a composite image can be.
Brisbane, Queensland, Australia
© Copyright Geoff Rankin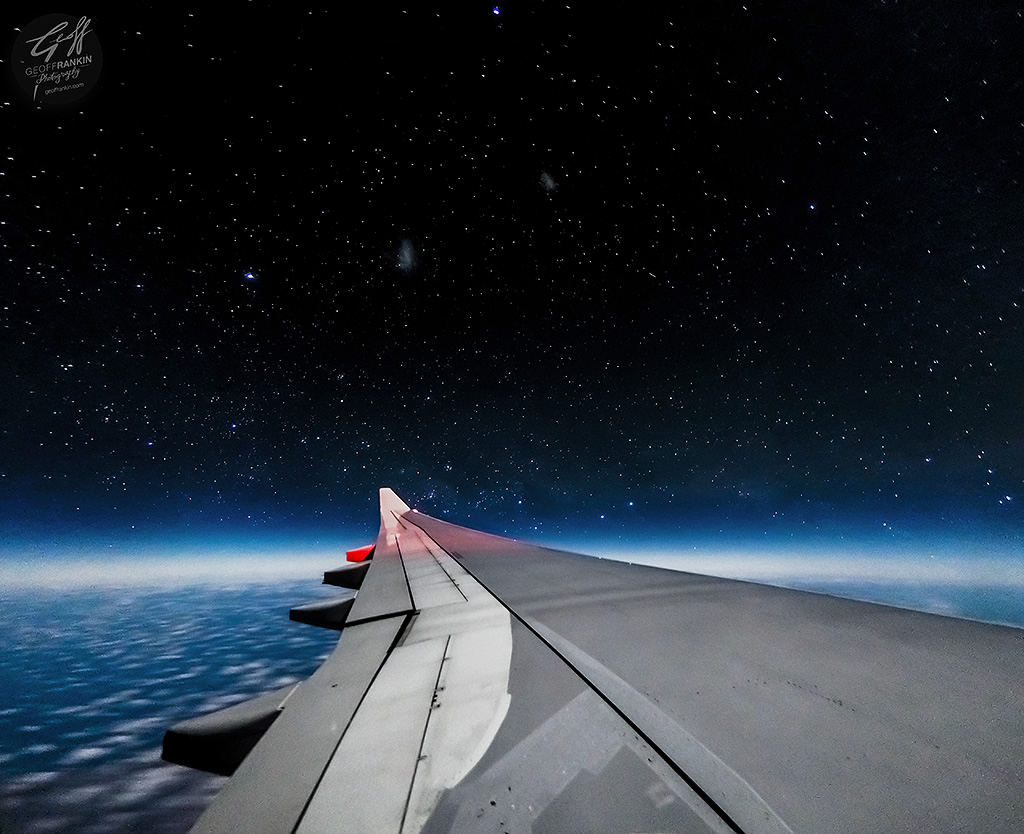 Outer Space Outer The Window
This is one single eight second exposure, handheld, taken last night through the window of our Qantas Airbus A330 (the air temperature outside was -59C so I was hesitant to open the window) while travelling at 880km/h, heading west at 12km above southern Western Australia en route to Perth.

The Southern Cross is dipping behind the wing while the clouds of the Milky Way are lightly visible above the horizon. Canopus and Achernar shine brightest in the sky above. Both the Large Magellanic Cloud & Small Magellanic Cloud put in an appearance. There is even a satellite on the move above the Two Pointers - Agena & Alpha Centauri - so there's something for everyone. Good show all round. - 06 Nov 2019
Somewhere over southern Western Australia, Australia
© Copyright Geoff Rankin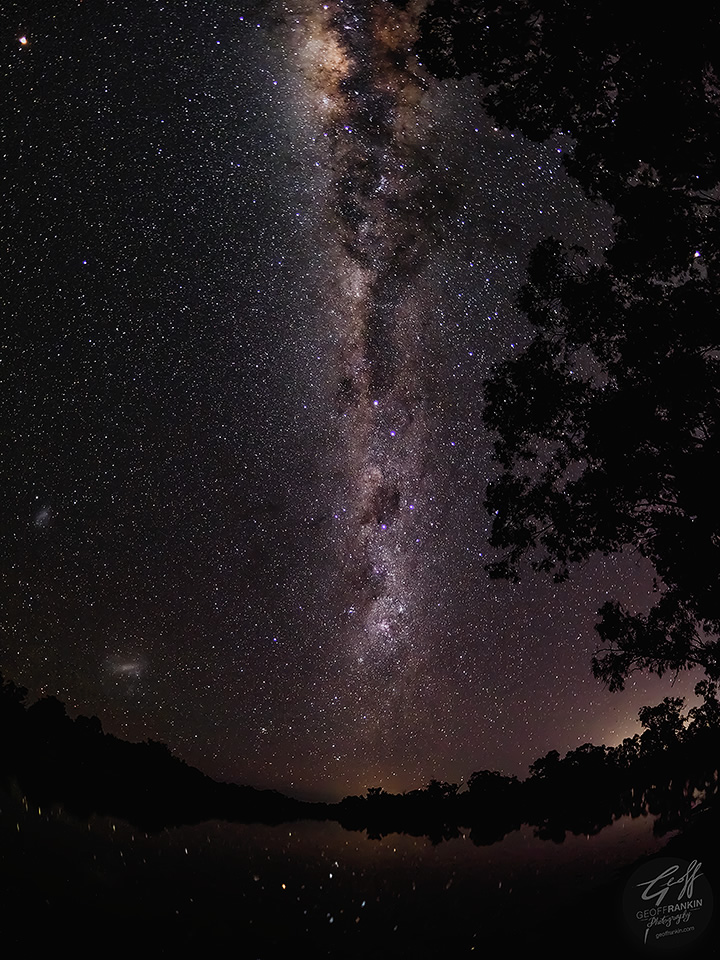 The Majestic Milky Way Over The Mighty Murray River
This single 40sec exposure was taken at 10pm one cold Winter's night from the banks of the mighty Murray River just south of Renmark, SA. If you've free-camped around there then you may know the place.

Mars is the bright light up the top left. Jupiter is the bright light far right. Saturn is the brightest light middle, very top. 3 planets in 1 shot isn't too bad!

Both the Large Magellanic Cloud & Small Magellanic Cloud are visible on the left.

The Southern Cross lies on its side a little below dead-centre (same height above the horizon as the Small Magellanic Cloud).

The reflection of stars is not the Southern Cross although it resembles it.

The town of Berri lights up the right horizon while a hint of Loxton lights up the middle.

Oh, and the Murray River and Milky Way are both in there somewhere!
Renmark, South Australia, Australia
© Copyright Geoff Rankin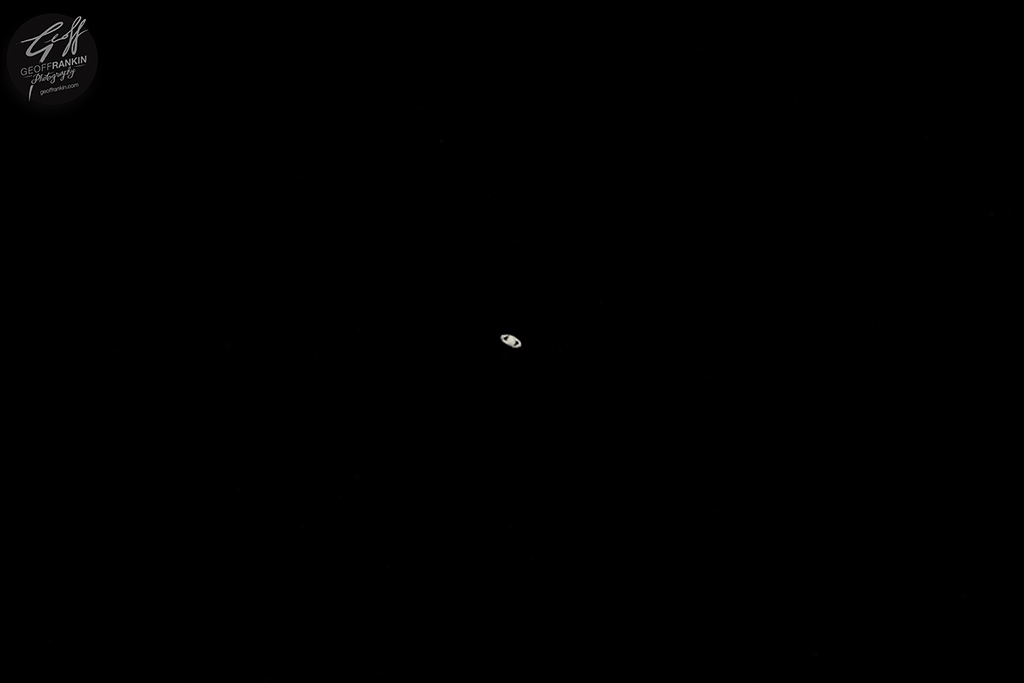 Saturn, Handheld - 1:1
I was talking to a friend, showing him how to take photos of Jupiter while we were chatting in a shopping centre car park around 9pm. I told him I'd also taken handheld photos of Saturn. Yeah, he couldn't quite believe that. I had my camera with me so I took this photo right there & then. Let's just say his eyebrows were raised in surprise for some time:) After all Saturn is only 1.2 billion kms away at it's closest!

This photo is at 1:1 resolution ie it's not enlarged or reduced in size. I've not "improved" the image at all apart from increasing brightness as I've found you have to underexpose when shooting Saturn or there will be no gap between the planet and its rings.
Brisbane, Queensland, Australia
© Copyright Geoff Rankin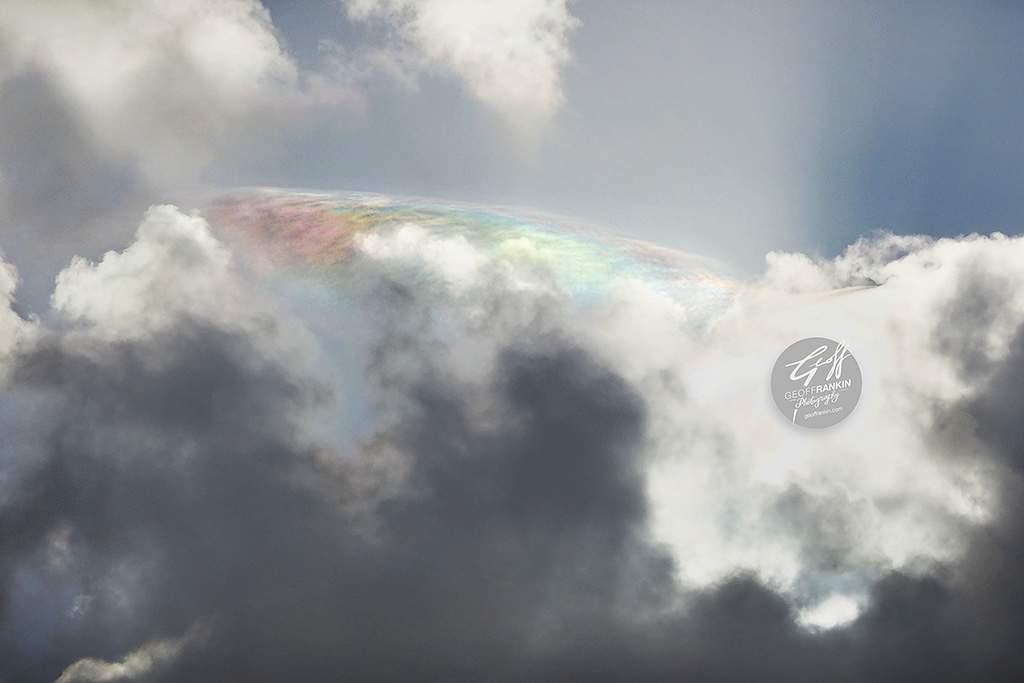 Rainbow Bridge
I took this mysterious photo while walking on the beach early one morning. It looks like a rainbow is coming out of the sun. It looks like cloud iridescence but the rainbow bridge doesn't look like it's a coloured cloud, but rather something else entirely. Some people say rainbow clouds result from gasses released from the earth and proceed earthquakes. I can't say I know anything about that, but the very next night there was a magnitude 5.4 earthquake not too far away. Coincidence? Large earthquakes in Southern Queensland very are rare.

I've accentuated the colour a little by increasing the contrast etc but the colour is there - I've not added any.
Sunshine Coast, Queensland, Australia
© Copyright Geoff Rankin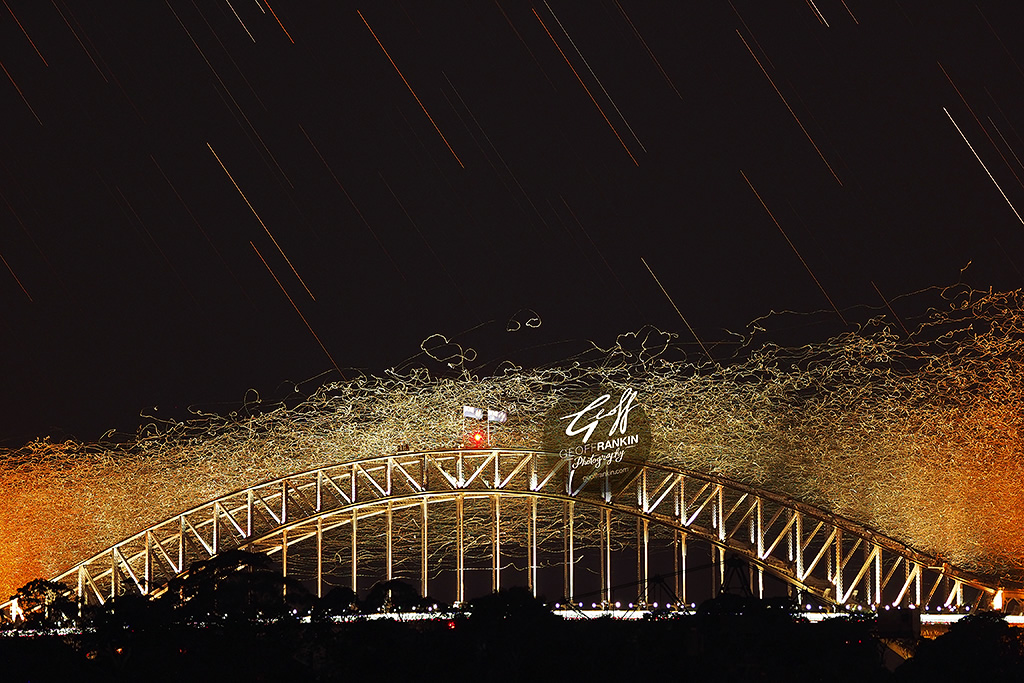 Flight Paths
Can you guess what this photo is of?

This is probably how many of us feel - desiring to be on a straight path knowing precisely where we're headed, above the chaos of life, but the reality is a tangled mess not seemingly making much headway in any particular direction. But it all depends on one's perspective and purpose.

In this single ten-minute exposure the flight paths of stars and gulls are tracked over the Sydney Harbour Bridge. The stars are on their straight path (from an Earthly perspective) while the gulls are not! Watching the gulls up close it's easy to assume they're randomly flying about, not doing a very thorough job. But after seeing this photo, I wouldn't like to be a moth. Well, I didn't want to be a moth already before this, but you get the picture.
Sydney, New South Wales, Australia
© Copyright Geoff Rankin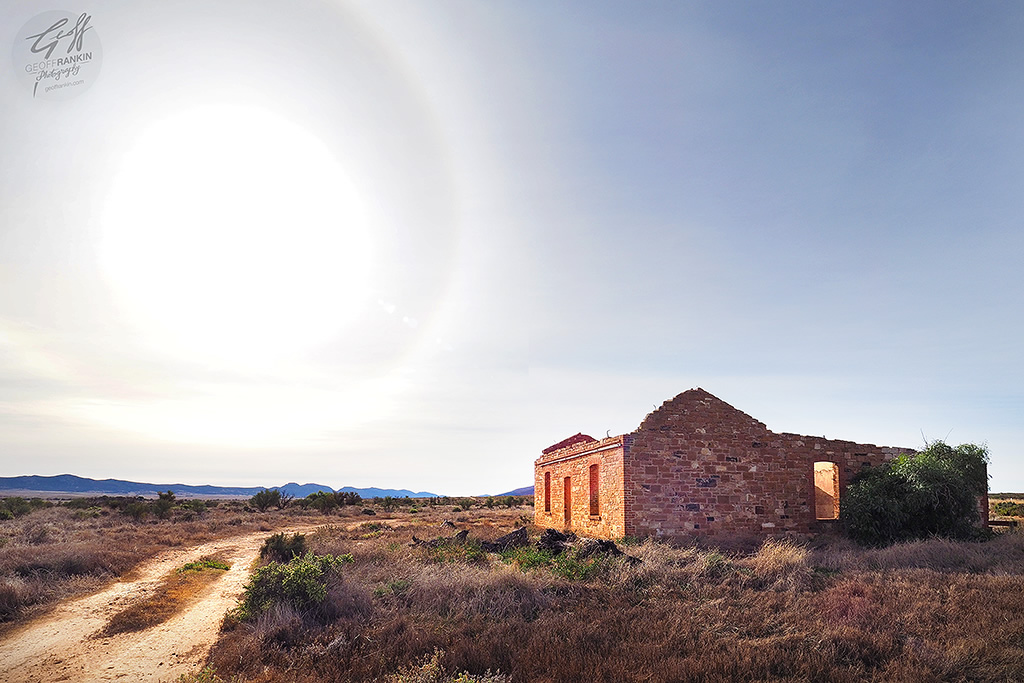 22° Halo
Up in the sky… mystery. Down on the ground… history.

The super-interesting thing about this photo is NOT the old abandoned house somewhere in South Australia's iconic Flinders Ranges (as fascinating as that is), it's the halo around the sun. You didn't notice it, or thought it was just some sort of lens flare? No, sir. This is a common optical phenomenon - like rainbows - that most of us are completely oblivious to.

But it's not a rainbow. It's a 22° halo. A what? Exactly!

A rainbow is formed with suspended water droplets, has 7 distinct colour bands, and needs the sun to be directly behind you (the shadow of your head is actually the exact centre of the rainbow's arc). In direct contrast, 22° halos form with suspended ice crystals, are almost colourless, and need you to be looking directly at the sun rather than away from it. As we aren't in the habit of looking directly at the sun they usually go unseen by all, except maybe for that crazy guy who lives near the station. Don't look at the sun, folks, no matter what anyone says! Thus 22° halos remain unknown to most and an enigma to many, even though they occur more frequently than rainbows do. True story.

Oh, and it was certainly a very cool place to spend some time exploring. (I'd almost forgotten about the rest of the photo.)

P.S. A 22° halo is a perfect circle. This one is skewed due to me using a wide-angle lens. And did you notice just a hint of colour too?
Flinders Ranges, South Australia, Australia
© Copyright Geoff Rankin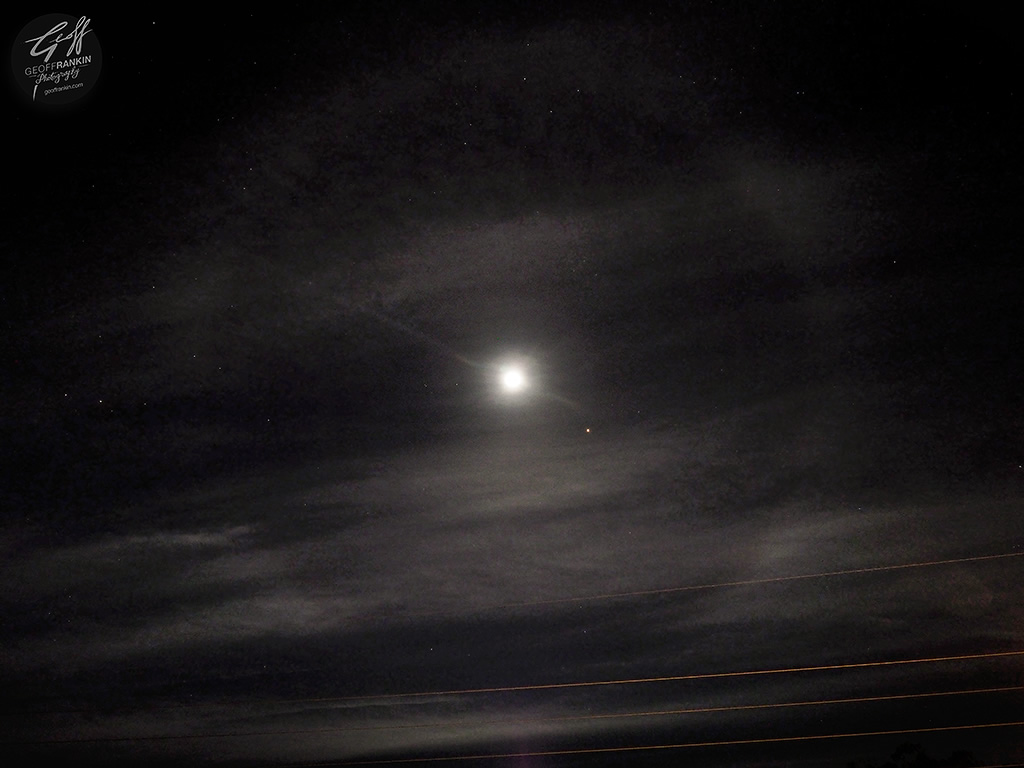 Lunar 22° Halo
A much rarer version of the 22° Halo happens around the moon. The Moon's light is actually reflected from the sun thus is far less intense than that directly from the Sun itself. As a result these halos are much fainter and seen far less often.

And Mars just has to say "Hi!" (Mars is the bright 'star' just to the lower right of the moon.)
Toowoomba, Queensland, Australia
© Copyright Geoff Rankin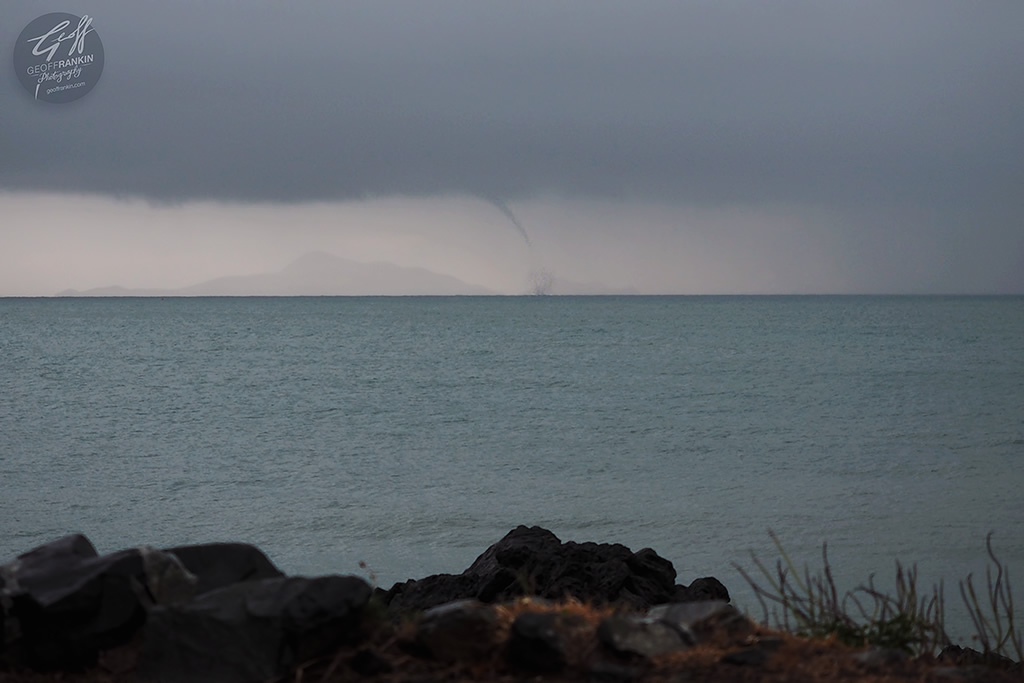 Far Out, It's A Waterspout!
This was one of those mornings when you wake up for sunrise and know it's never gonna happen. But, hey, who knows… maybe there will be a waterspout instead!!!

This waterspout formed off Brampton Island (the main island in the distance) exactly at the time of sunrise, although the sun was nowhere to be seen.
Mackay region, Queensland, Australia
© Copyright Geoff Rankin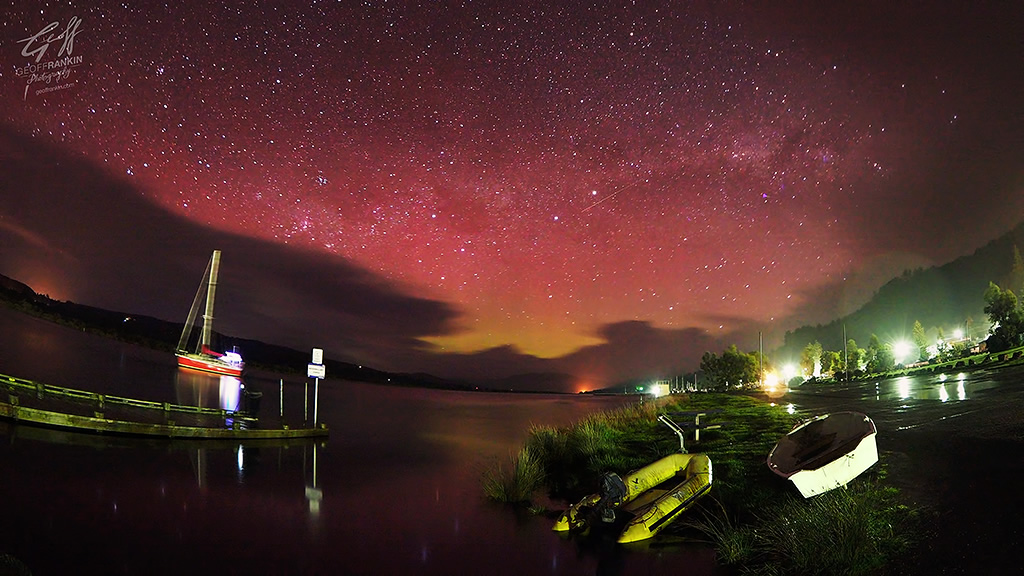 Southern Lights
Seeing the Aurora Australis (Southern Lights) is one of those truly magical things. But if one thing's gonna end the magic show early it's cloud. If only I could do my own magic trick and make those clouds vanish into thin air. Ah well, it was still very cool.
Somewhere near Hobart, Tasmania, Australia
© Copyright Geoff Rankin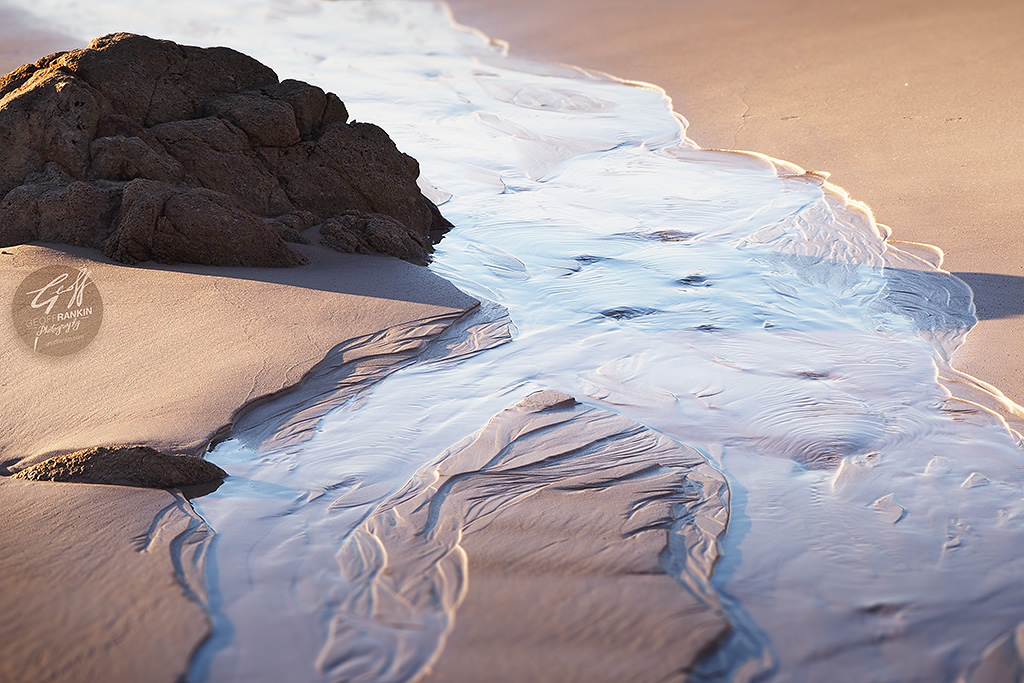 Beach Stream
I love a good beach stream. So simple. So serene.
Coolum, Queensland, Australia
© Copyright Geoff Rankin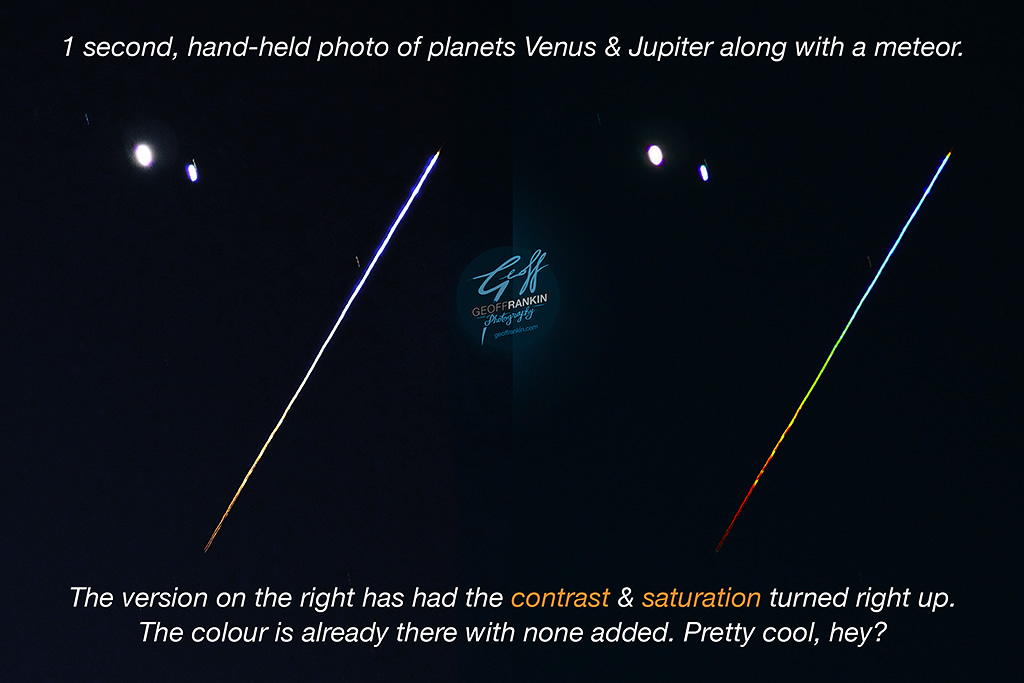 Miraculous Meteor
So I'm west of Toowoomba, and I remember that Venus & Jupiter appear to be really close to each other. I excuse myself and pop outside between dinner and dessert to take a few one-second hand-held photos, trying to get one that was half-decent. (That's one of the photos on the left-hand side.) As I take a photo I see something bright come into frame. It actually distracts me, and causes me to slightly move my camera (ie elongated planets). It's only a one second photo, so the chances of a very bright meteor being in frame for that exact second are quite astronomical to say the least! I mean, how many really bright shooting stars do you see each year? Exactly.

When I looked at the photo on my computer I noticed an orange tinge in the bottom part of the meteor trail. I thought it's either getting hotter & redder, it's the colour spectrum due to diffraction, or something else entirely. It was something else entirely. So I turned up the saturation and contrast. Wow! Very cool. Apparently the colour is produced from different minerals being burned up as the meteor plummets through our atmosphere with different minerals producing different colours. Who knew?
West of Toowoomba, Queensland, Australia
© Copyright Geoff Rankin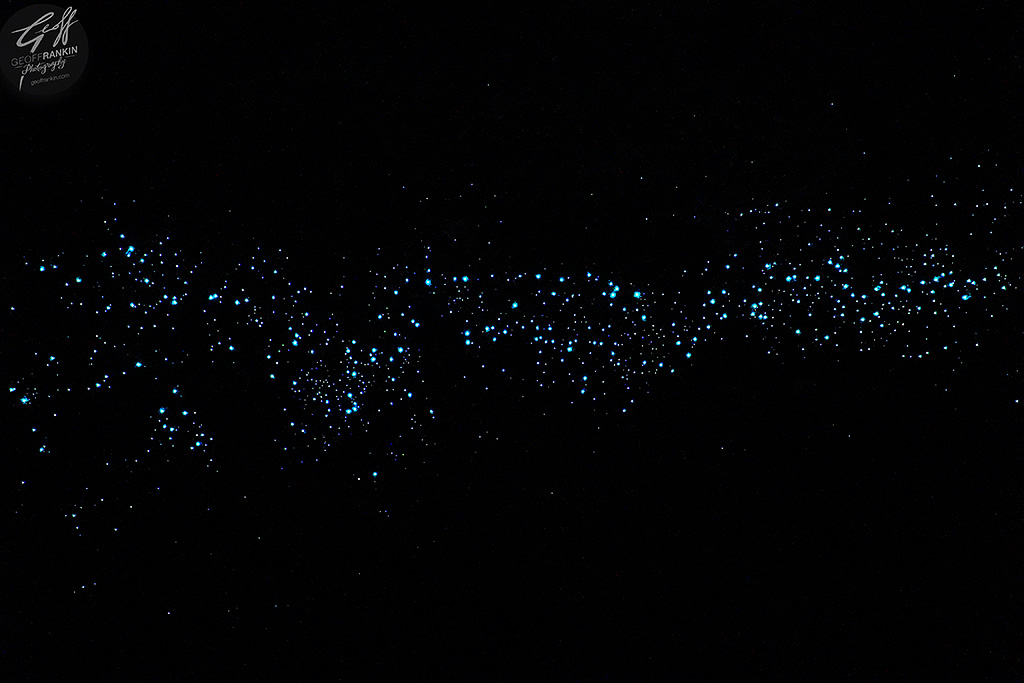 Go Go Glowworms
No, it's not the Milky Way... It's the ceiling of an abandoned railway tunnel near Murwillumbah. Inside live these incredible bioluminescent creatures called glowworms. Thousands of them line the tunnel ceiling like tiny candles in a forest somewhere beyond. It's quite magical.

It was fun comparing my photos afterwards, noticing some of them going for a walk or slide or whatever they do between shots.
Murwillumbah, New South Wales, Australia
© Copyright Geoff Rankin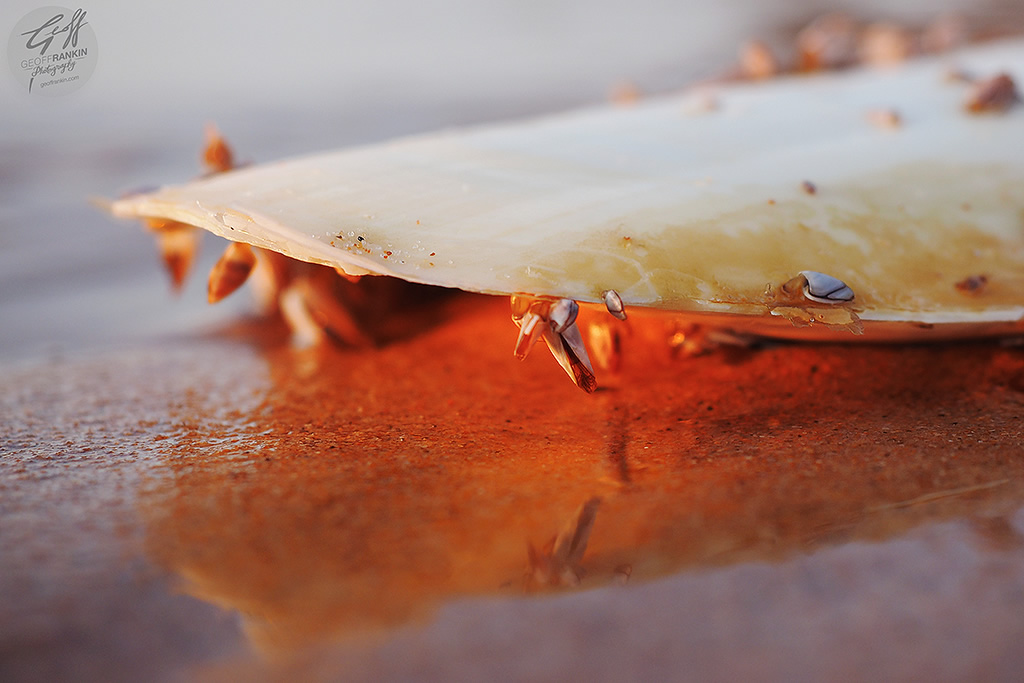 Cuttlefish Sunset
I was on my way to The Pinnacles, Phillip Island, where I'd spend the next few hours watching the magical Aurora Australis / Southern Lights. But before I'd see that, there had to be a sunset - a sunset that I noticed being reflected in the wet sand underneath the homely remains of a cuttlefish. A magical entrée to an enchanting main course!
Phillip Island, Victoria, Australia
© Copyright Geoff Rankin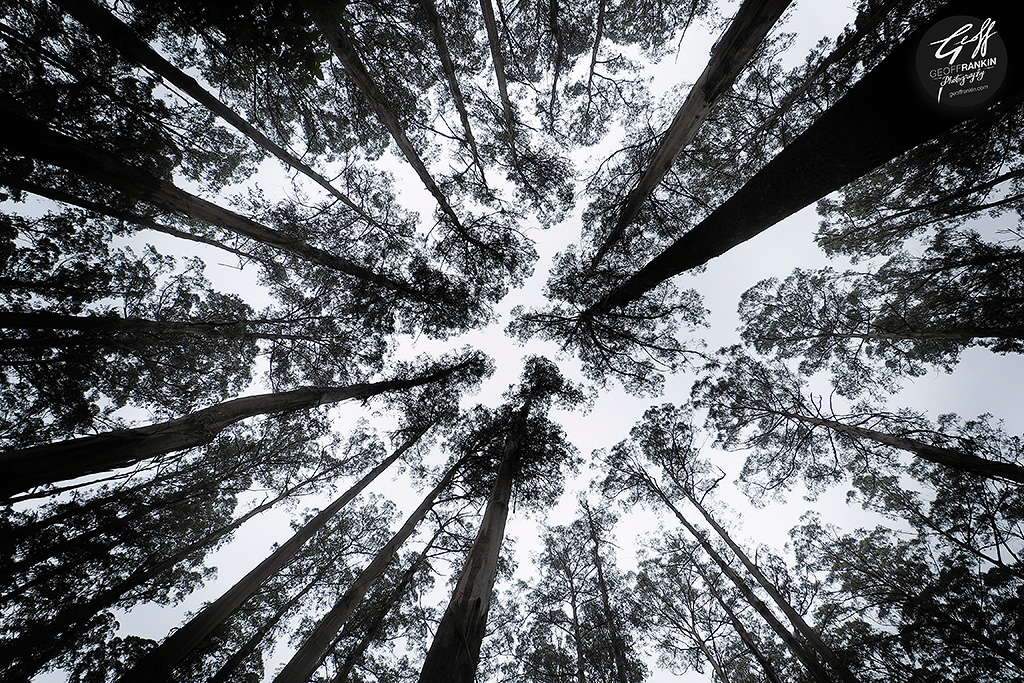 Canopy Closing In
I took this photo while walking through The Dandenongs in Victoria. I love the way the trees tower over you and give you a feeling of insignificance. Are they menacing and threatening? Or are they friendly and just want to take a closer look? Either way, they've certainly got character.

And just for interest, this is not a B&W photo. It was just a really overcast day.
Dandenongs, Victoria, Australia
© Copyright Geoff Rankin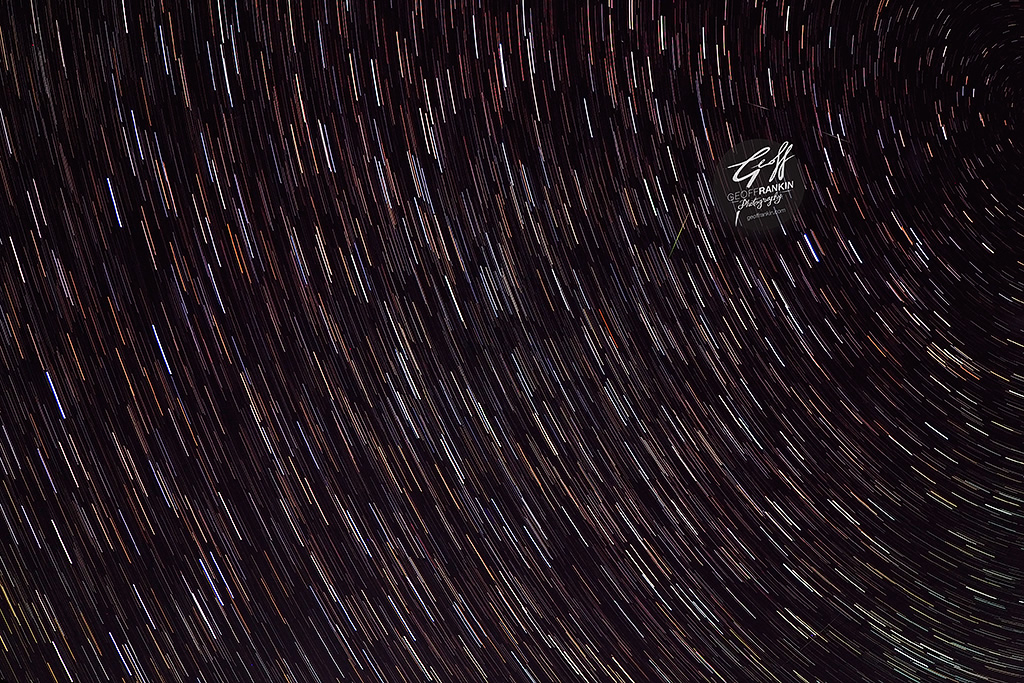 Swirling Stars
The heavens are incredible! Unfortunately we don't get to see much of them these days due to light pollution. This is a single 22 minute photo taken west of Toowoomba. As you can see, there are so many stars out there! There are also 4 small, faint shooting stars from the Southern Delta Aquarids meteor shower (3 around my logo and one at the very bottom below my logo). And I haven't coloured anything - it's the colour of the photo.
Jondaryan, Queensland, Australia
© Copyright Geoff Rankin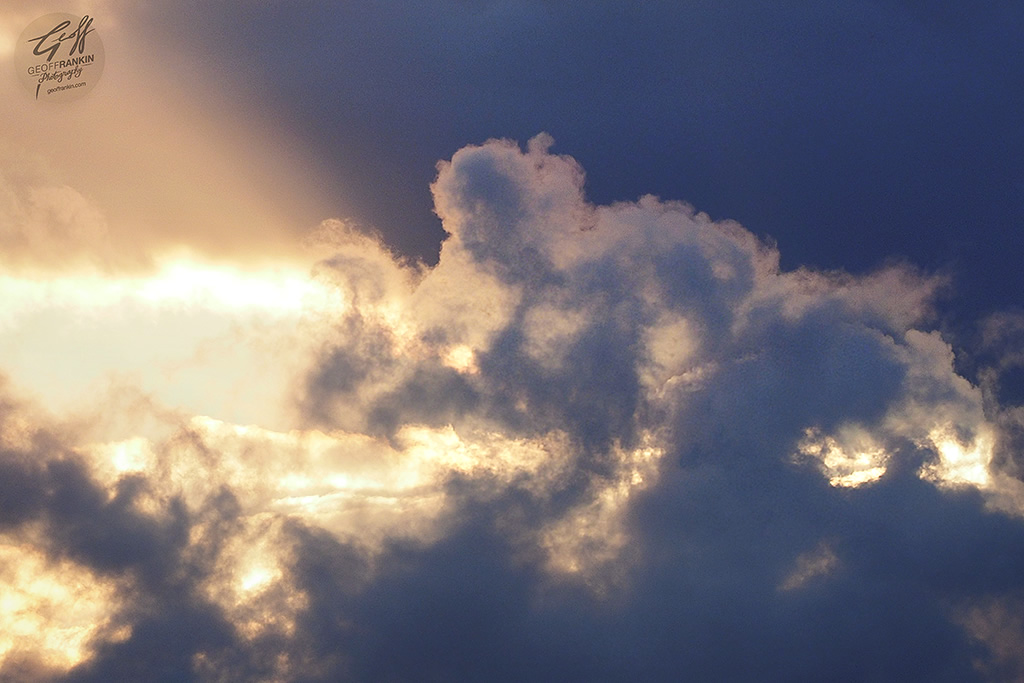 Tree Planting
Do you see a man kneeling with a hammer or perhaps planting a small tree? Martin Luther is attributed to saying if he knew the world was ending tomorrow he'd plant a tree today. Perhaps it's a sign. Perhaps it's just my imagination. Perhaps he never said that at all. Either way the man's facial features are fairly clearly defined & that's extraordinary in itself.

So, go plant a tree. What's the worst that could happen? :)
Brisbane, Queensland, Australia
© Copyright Geoff Rankin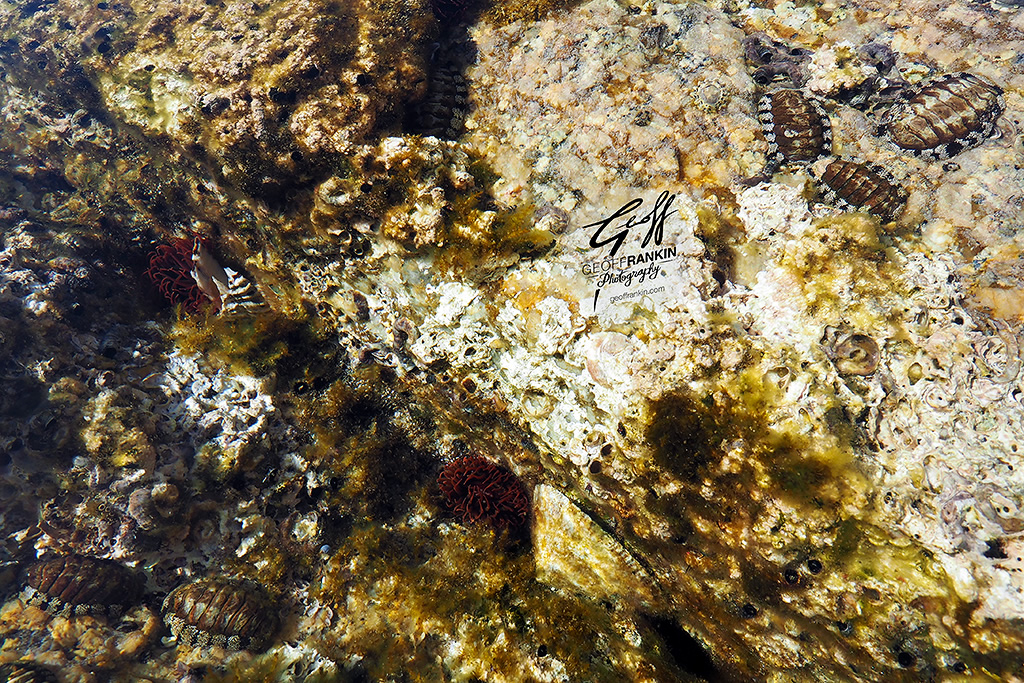 Sea Through
This photo was taken from above the water, peering through ridiculously clear sea water to the rocks and growths below it. The whole scene is underwater. This is all thanks to the incredibly clear sea water in & around Albany, Western Australia. You've got to see it (if you can) to believe it.
Albany, Western Australia, Australia
© Copyright Geoff Rankin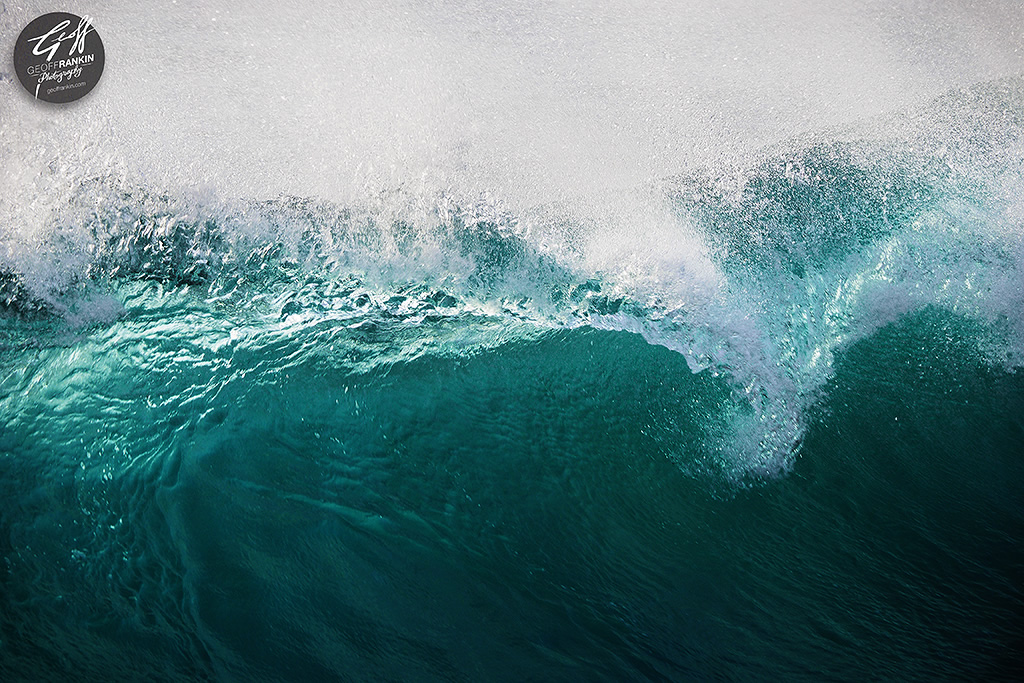 Cresting Wave
I always think it's polite to wave back :)
Gold Coast, Queensland, Australia
© Copyright Geoff Rankin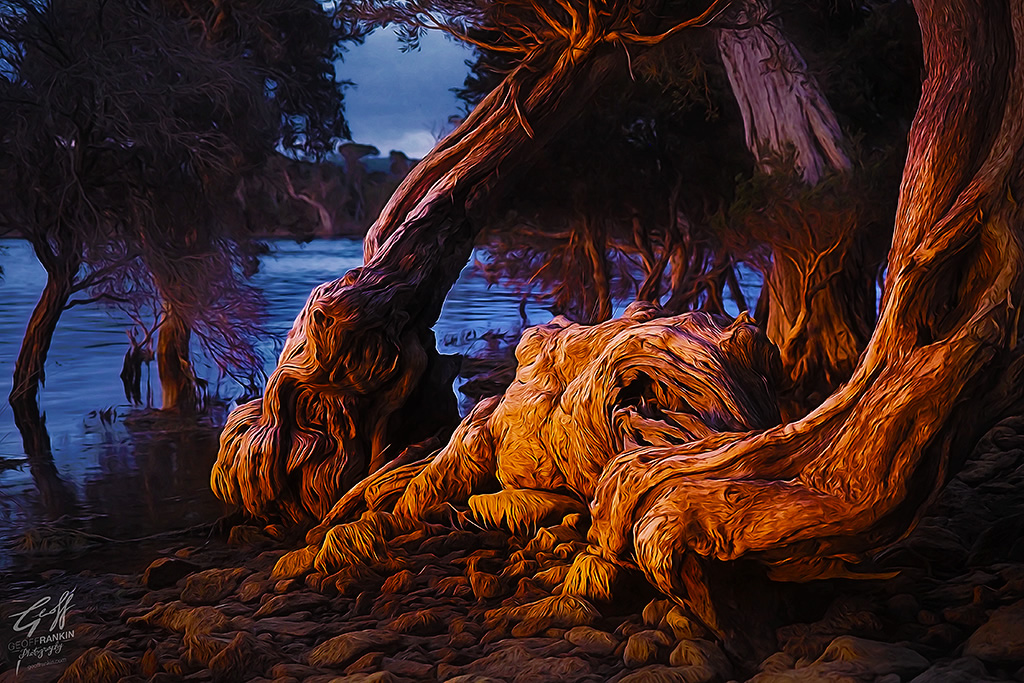 River Monster / Art Version
On the riverbank it waits, lurks, hides. Under the cloak of dusk, hungry, it rises from the rocky mudflats to devour the unsuspecting. Prey, pray. There is nowhere to run, no way of escape, no hope of ever making it out alive... Oh, it's only just a couple of gnarly trees. Phew!

I was, however, stabbed in the leg by a jutting piece of wood as I tried to leave, so maybe it was a river monster after all!

Photo & art by me.
Denmark, Western Australia, Australia

© Copyright Geoff Rankin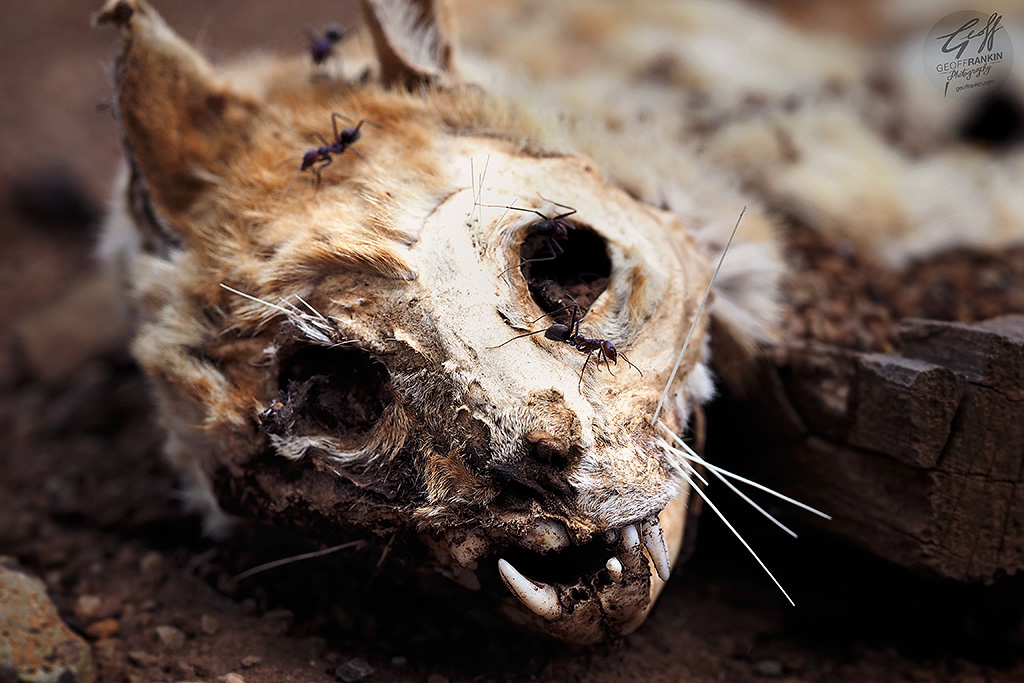 A Feral's Fate
A feral cat adds to the food chain, laying at rest near a meat ant nest. In life it fed on many. In death it fed many.
Dalby, Queensland, Australia
© Copyright Geoff Rankin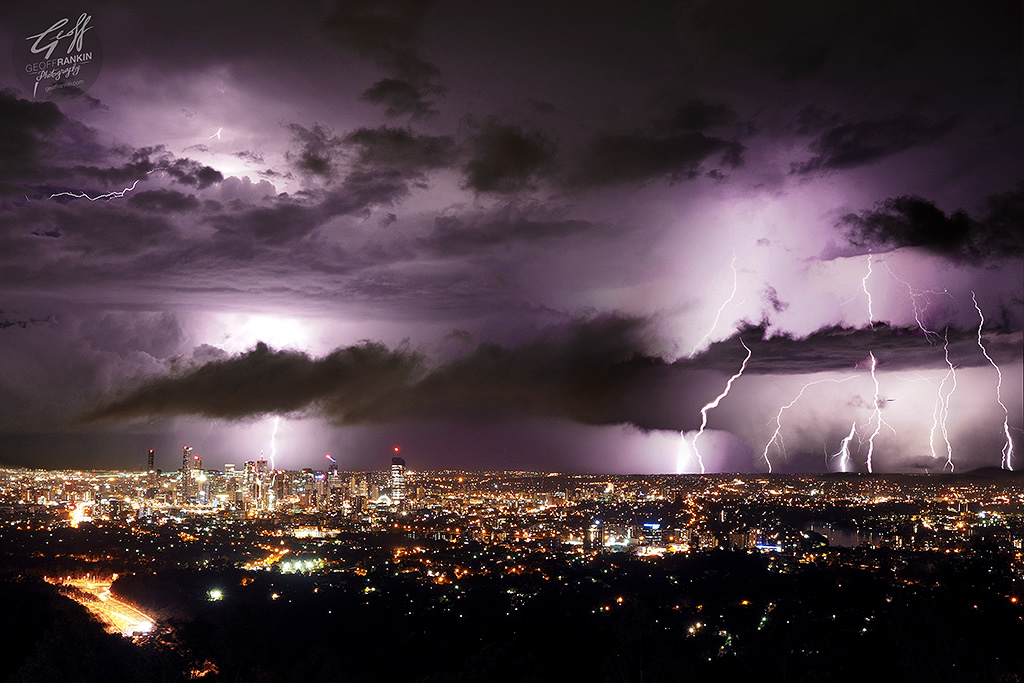 Lightning Swarm / Composite
Electrical storms can be absolutely incredible. The power, the energy, the fear:) They have it all! This is one such electrical storm over Brisbane, as seen from Mt Coot-tha, Mon 06 Nov 2017. There's even a plane flying through the lightning swarm on the right. I hope they were wearing their seatbelts.

As is common for lightning pics, this is an overlaid compilation of photos. But it's all the one storm taken from the one place. Lightning photos are often more than one photo overlaid because a single bolt of lightning will white out the sky. So if you want to show multiple strikes from the one storm in the one picture you have to overlay them and modify the exposure etc.
Brisbane, Queensland, Australia
© Copyright Geoff Rankin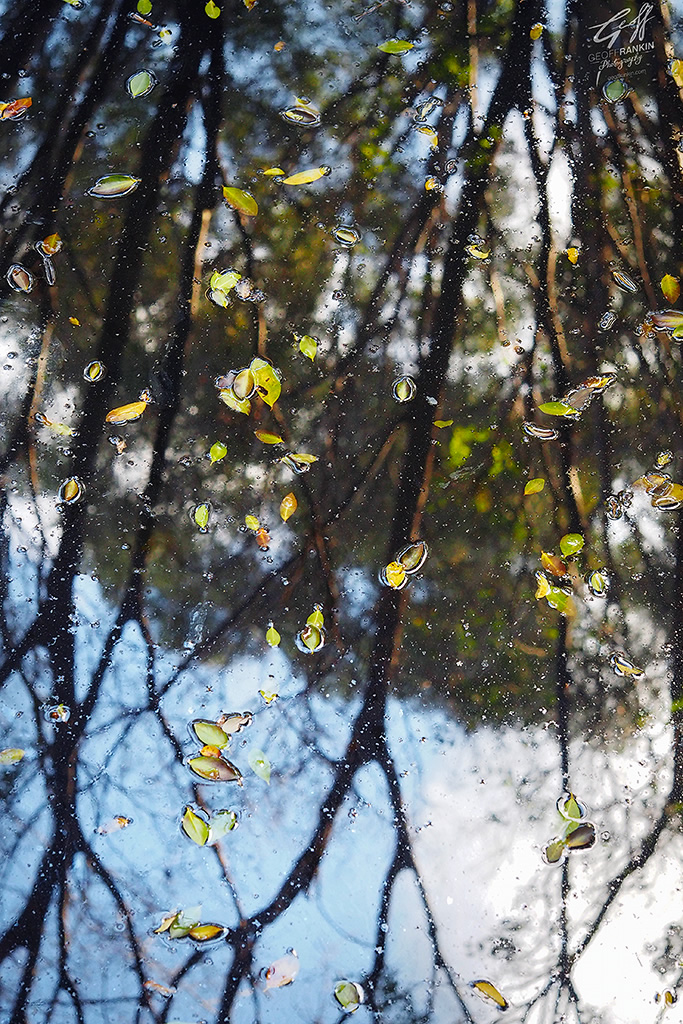 On Reflection
In the hustle and bustle of everyday life the beauty that surrounds us is easily missed. Our experience of nature is increasingly blurred by our busyness and is seen through a screen rather than actually being there in the flesh. If we'd take some time out, walk through a park, breathe some fresh air, notice the little things, the big things, the beauty and wonder of nature, we'd find it is these things which actually invigorate the soul.

So on reflection, put technology away a while and… oooh, another notification!
Brisbane, Queensland, Australia
© Copyright Geoff Rankin